Santa Rosa Police Foundation is proud to support Police K9 programs and they value they bring to the community in Santa Rosa through the sale of our 2021 K9 Calendar and Challenge Coin. All proceeds from the sale of the coins and calendar will fund canine training and equipment needs not covered by the Police Department budget. To order yours, please email [email protected]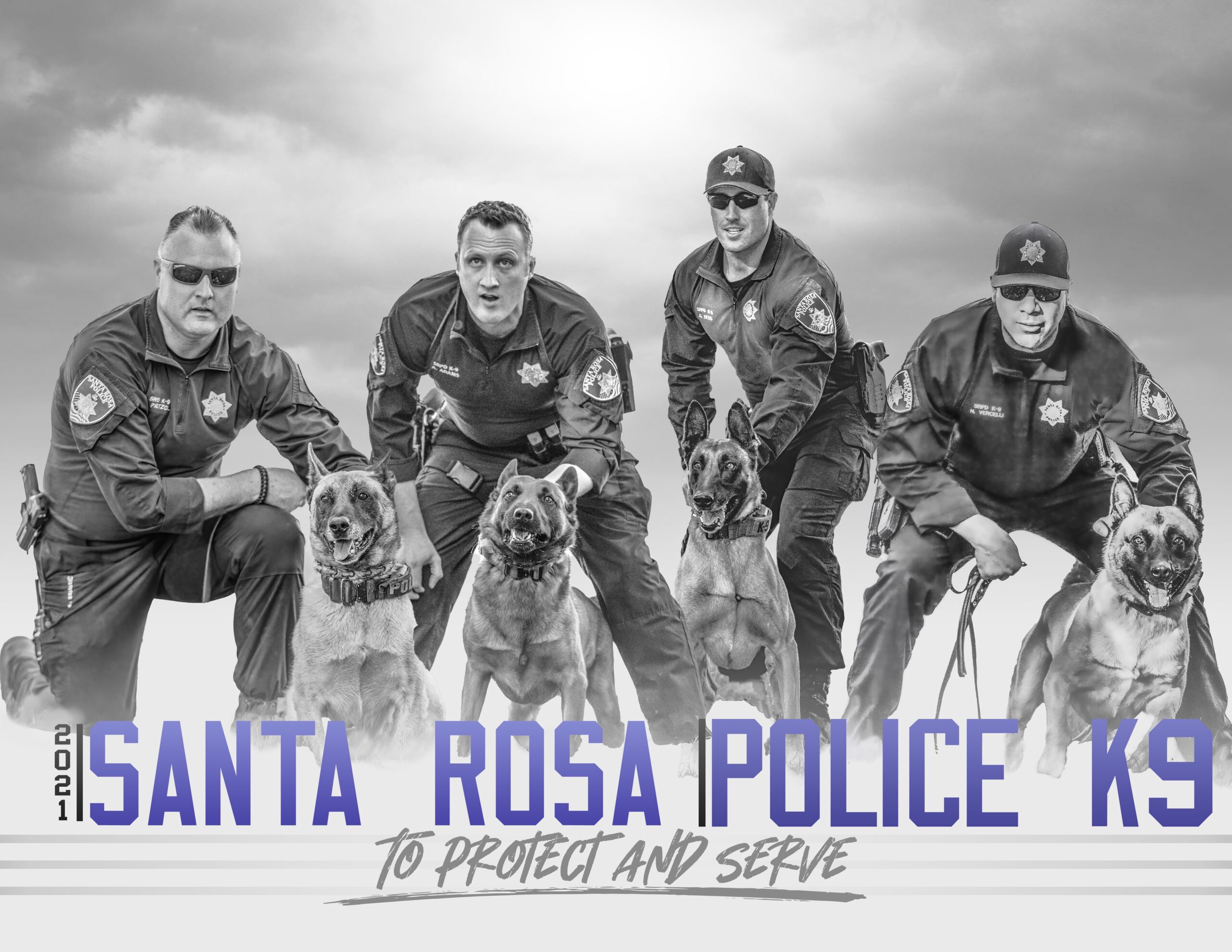 SRPF + K9 Program
Since 2001, Santa Rosa Police Dogs, also known as K-9 or K9, have been used by the Santa Rosa Police Department's Patrol Unit. Today there are 4 full time K9 Officers (called handlers) who work with their dogs to protect our neighborhoods 365 days a year!
K9 handlers live and work full time with their dogs, and by being so close they become an expertly trained, close knit team. The dogs save Santa Rosa countless dollars as their noses can locate suspects and contraband oftentimes in a matter of minutes. This work would normally take several police officers hours of tedious, dangerous searching.
Using K9 officers in the field saves time, and has undoubtedly saved officers from injury or possibly death by having a desperate, sometimes armed criminal surrender without incident. The K9's ability to apprehend violent individuals quickly and safely brings an added level of safety to the citizens and community.
Santa Rosa Police Foundation is honored to support the K9 program at SRPD through business partnerships and donations from generous members of the community.
To support the future of Police K9s, please consider making a tax-deductible gift today.