Santa Rosa Police Foundation hosts events throughout the year to support our mission of building effective, lasting partnerships between the people of Santa Rosa and the Santa Rosa Police Department to contribute to a safer and smarter community.  We believe that the success of our Police Department is essential for a healthy community. Santa Rosa residents and businesses benefit immensely from safe streets and neighborhoods. That is why we strive to build and reinforce strong ties between community members and the Police Officers that protect them.
Coffee with a Cop
Coffee with a Cop is modeled after the national "Coffee with a Cop" program which creates partnership between the Police Department, local businesses, and the communities they serve.  The intent is to allow citizens to interact with local law enforcement in a relaxed, casual environment where constructive conversations can occur.  Partnering with coffee shops in geographically different areas allows the event to move throughout the community.  Event times change allowing for members of the community with all schedules to attend. We host these events 4-6 times per year throughout the City of Santa Rosa.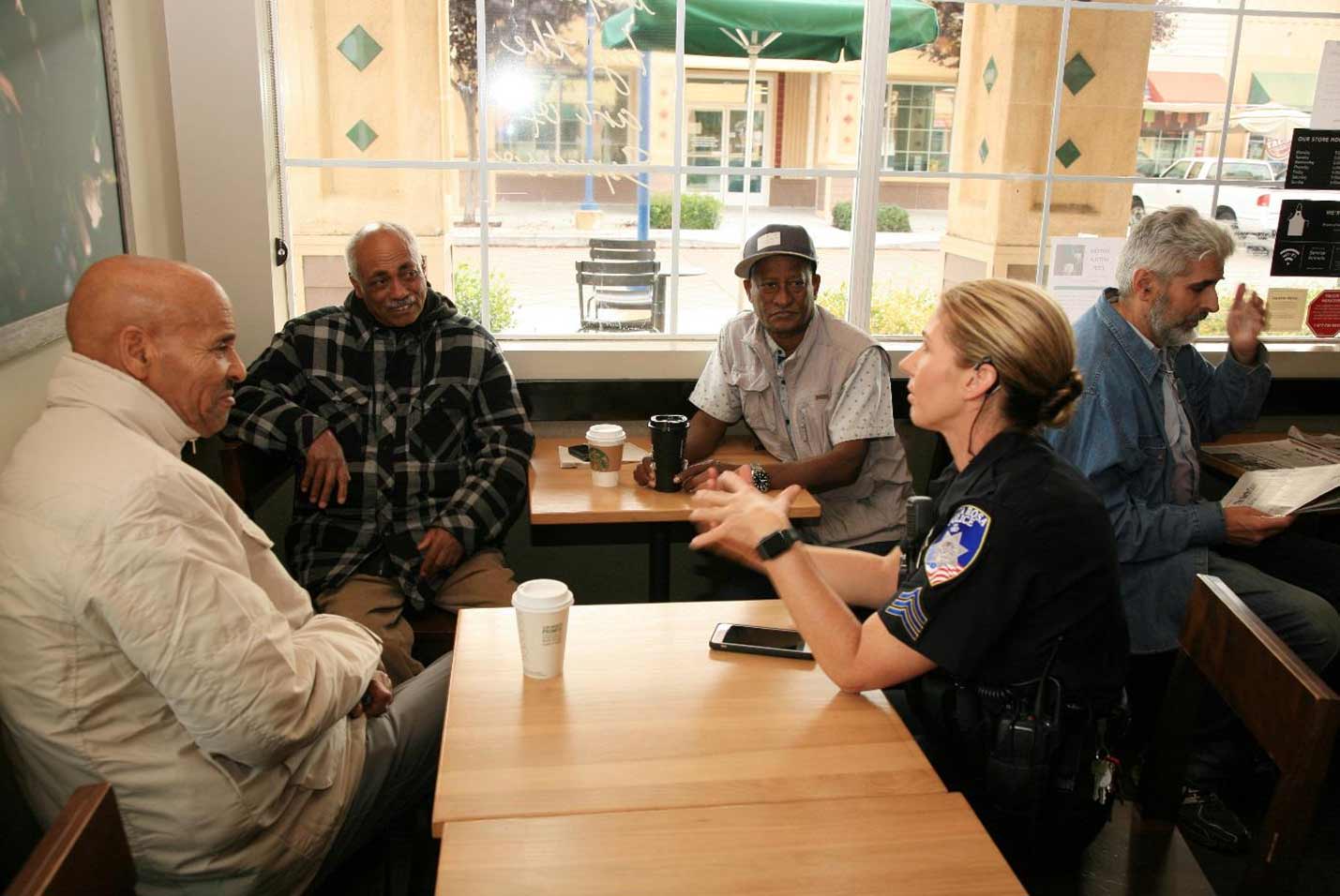 Shop with a Cop
Shop with a Cop is an annual opportunity for Santa Rosa Police Officers and staff to give local children and families in need some holiday cheer and share a meal together. At the event, uniformed Santa Rosa Police Officers, staff and volunteers spend the morning shopping with children and families from Valley of the Moon for holiday gifts and items needed. After shopping, SRPD Command Staff cooks breakfast for attendees and their police shopping "partners". Through this experience, SRPD can humanize the person behind the badge so children and their families can have a positive interaction with local police officers. Last year, over 100 kids received $150 gift cards to Target to shop for the holidays. This year, we hope to increase the number of kids we serve to make sure everyone at Valley of the Moon can have a magical holiday season.